When it comes to hosting a website, there are many factors to consider. An important decision you will make is choosing whether to use WordPress hosting. (opens in a new tab) or web hosting (opens in a new tab).
While both types of hosting will get your website up and running, there are some key differences that you need to consider before making your decision.
In this article, we will discuss the differences between WordPress hosting and web hosting so that you can make an informed decision about which type of hosting is right for you.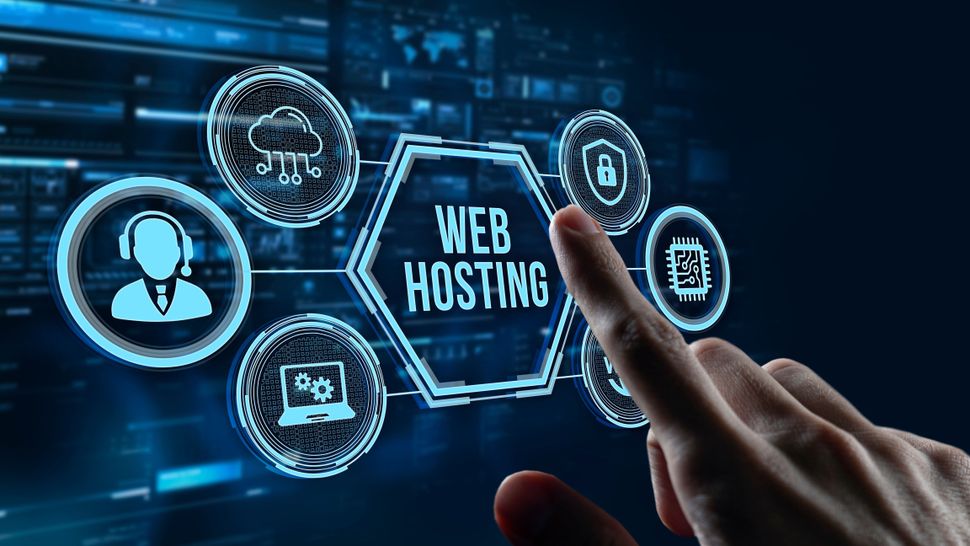 web hosting services
A web hosting service provides the infrastructure and resources necessary to keep a website up and running. When you sign up for a web hosting service, you'll get access to a web server, storage space for your website files, and essential features like email. (opens in a new tab) accounts and domain names. Most web hosting providers also offer additional features like security tools and traffic analysis.
Web hosting is a service that provides servers for clients to store their website files. These files can include HTML pages, images, videos, and other forms of media. Once your website files are stored on a web host's server, they can be accessed by anyone with an internet connection.
There are different types of web hosting services, including shared, cloud, VPS, and dedicated. Shared web hosting (opens in a new tab) it is the most popular and economical option; your website will be stored on the same server as other websites.
cloud hosting (opens in a new tab) it is a newer option that offers greater flexibility and scalability than shared hosting. It allows your website to be stored on multiple servers, so if one server goes down, your site will still be accessible from another server. VPS (opens in a new tab) Web hosting (virtual private server) provides more resources than shared hosting, but costs more. It's a good option for websites that are outgrowing shared hosting but don't need the resources of a dedicated server. dedicated servers (opens in a new tab) They are the most expensive type of web hosting; they provide customers with their physical server that is not shared with anyone else.
WordPress hosting services
A WordPress host is a web server that specializes in hosting WordPress websites. WordPress is one of the most popular content management systems (CMS). (opens in a new tab)) on the Internet, powering millions of websites around the world.
If you plan to launch a WordPress website, you will need to sign up with a specific WordPress hosting service. These services provide all the features that traditional web hosts offer, plus additional features that are specific to WordPress websites. For example, most WordPress hosts offer automatic updates, increased security, and pre-installed themes and plugins.
Because they are designed specifically for WordPress websites, these services are often much easier to use than traditional web hosts. That said, it can still get expensive, especially if you sign up for a top-tier plan with all the bells and whistles. If you're on a budget, you might want to consider signing up with a traditional web host and installing WordPress yourself. This option will require more work up front, but can save you money in the long run.
Advantages of web hosting
Increased speed and uptime
When you use web hosting, your website will be hosted on a server dedicated to website hosting. This means that your website will load faster and be available more often than if it were hosted on a shared server. Shared servers are often used by free web hosting services and can cause slow load times and frequent downtime.
enhanced security
Another advantage of web hosting is the improvement of security. When you host your website with a professional web hosting company, they will provide you with enhanced security features that will help protect your website from being hacked or infiltrated by malicious software. These features may include firewalls, malware scanning, and intrusion detection.
best customer service
When you use web hosting, you also have access to better customer support. If you ever have any questions or problems with your website, you can contact your web host's customer support team for help. Shared hosts often have limited customer support options, so if you run into any issues, you may be on your own.
greater flexibility
Web hosting also gives you greater flexibility when it comes to your website. With most web hosts, you can choose from a variety of different plans that offer different features and resources. This means you can find a plan that fits both your budget and your needs. And if your needs change in the future, you can always upgrade to a more robust plan.
scalability
Last but not least, web hosting is also scalable. This means that as your website grows, so will your web hosting plan. Most web hosts offer different levels of service, so if your website starts to attract more visitors or needs more resources, you can simply upgrade to a higher tier plan without having to start from scratch with a new server.
Advantages of WordPress hosting
Increased speed and performance
When you choose a WordPress host, you are choosing a host that is specifically optimized for WordPress. This means that your website will load faster and be more responsive than if you were using a generic host.
enhanced security
Another advantage of WordPress hosting is enhanced security. Since your host will be specifically geared towards WordPress sites, it will be able to offer enhanced security features that generic hosts simply cannot provide.
better support
When you have a problem with your WordPress site, you want to know that you can count on your host for fast and efficient support. With WordPress hosting, you can be sure that you'll get the support you need when you need it.
Automatic Updates
One of the best things about WordPress is that it is always being updated with new features and security fixes. When you use WordPress hosting, your host will take care of applying these updates automatically so you don't have to worry about it.
scalability
As your website grows, so will your hosting needs. With WordPress hosting, it's easy to expand your hosting plan to meet the changing needs of your website.
Web Hosting vs WordPress Hosting: Which Is Right For You?
There is no single answer to this question, as the best hosting solution for you will depend on your specific needs and requirements. However, here are two things to consider when deciding between web hosting and WordPress hosting:
– WordPress hosting is specifically designed for sites running on the WordPress platform. This means you can enjoy features and benefits like automatic updates and plugin management, as well as expert support from the hosting provider if you need it.
– If you don't need all the features that come with WordPress hosting, or if you want more flexibility in terms of what software you can run on your site, then web hosting may be a better option for you. With web hosting, you have more freedom to choose the software and tools you want to use on your site.